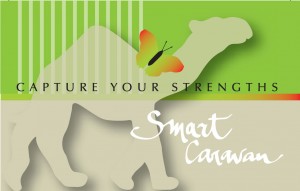 Smartcaravan Network: is a  Franco-American company specialized in the following services:  Education  (FLE classes and FLE/FLAM training) and cross-cultural training. The founder and director is Madeleine Cosson-Flanagan.
Mission statement: To anticipate today's training needs and  provide  the best answer for tomorrow's success .
History: Smartcaravan was founded in Singapore 15 years ago to answer French-speaking cultural diversity and promote Francophile and French-speaking artists in Southeast Asia.
Smartcaravan Pte. Ltd is present in the educational sector  in partnership with Singaporean French-speaking institutions.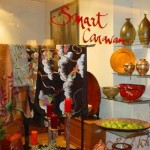 "Smartcaravan the shop" opened its doors in Singapore. Thestore was the  window to one of a kind artistic products (decorative objects and ethnical accessories) made by young Francophile and French-speaking artists are presented and sold.
In 2009, the company's founder  left Southeast Asia for the United States. In South Florida it recreated its identity through the teaching of French language and francophone cultures as well as cross-cultural training.
Today, to answer its mission, Smartcaravan Network creates Synchronous e-Learning training and classes. The services are channeled through two sites: www.smartcaravan.com  and www.toutfletoutflam.com
1- Synchronous e-Learning and e-Speaking French: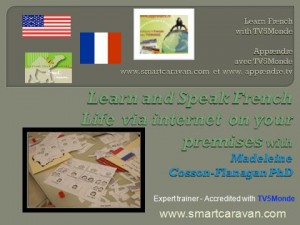 2-  Synchronous e-Learning and francophone multimedias: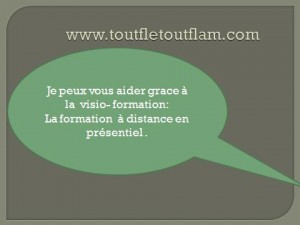 3- Answers to inter-cultral settings: