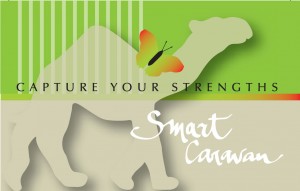 SMARTCARAVAN NETWORK IS
 Two sites:
  A Synchronous e-learning setting
  Courses, training and coaching
                                  COURSES, TRAINING and COACHING                                       
1-  www.smartcaravan.com
French Language  and Francophone Cultures in Synchronous e-learning.
These classes are dedicated to students who  want to: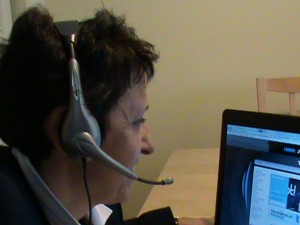 Learn French  as a Foreign language (full beginners to advanced).
Improve their language competencies.
Know more about francophone cultures.
Classes are on demande: individual or group (5 to 10 students).
All levels are offered: from A1 to C2  according to the CECRL
General and Specific French (FLE et FOS)
A platform dedicated only for speaking in French (3 to 10 students); different groups and levels.
2- www.toutfletoutflam.com:
This site is  dedicated to FLE and FLAM  teachers in Synchronous e-learning.
The training sessions  and the pedagogical training  are open to Teachers of French language and francophone Cultures.
Those training are for professional  individuals looking to learn more about  francophone multimedia  and how to implement these tools  in  their teaching.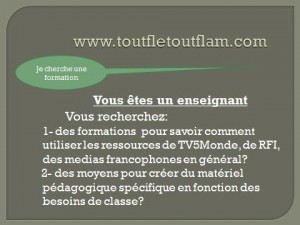 Training through Video-training and video-conferencing.
Pedagogical coaching.
In French language only.
We use Synchronous e-learning environment.
Short and  long training:
Based on francophone multimedia productions.
* TV5Monde network wirh  "Apprendre et Enseigner avec TV5Monde".
* Radio France International
* CLEMI
Pedagogical trainings
                                                                                  CROSS-CULTURAL TRAINING 
3 –  www.smartcaravan.com:
Expatriates  who need to prepare for personal or professional changes in cross-cultural environment.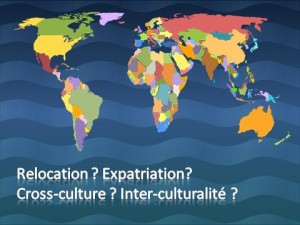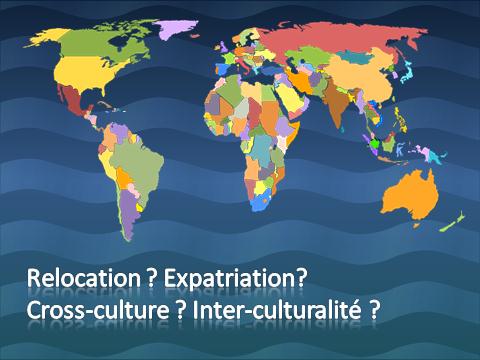 Workshops and trainings on demand.
In French or English.
For individual  or company.
Contact us for more details
                                 THE FOUNDER  & DIRECTOR of SMARTCARAVAN NETWORK

 is Madeleine Cosson-Flanagan
     CONTACT US for any queries, we will get back to you as soon as possible. Thank you for your interest.